As you may or may not know, Dr. Smith is an independent contractor within Cooperative Chiropractic. Jamie Green D.C. owns and operates Cooperative Chiropractic with the help of everyone else listed on this page. Even though BackSmith Chiropractic is a separate practice (the doctors do not directly treat one another's patients) we all function as a whole unit to help our patients with anything they need. 
Kelly handles all of your insurance concerns and she also oversees community involvement activities for the practice. Whether you give us a call, meet at an event, send a quick email, visit our website or social media, or simply walk through our door, she will likely be the first point of contact for you. She makes it a top priority to not only ensure you know what our team can do for you, but also that you are comfortable and happy . In her personal life, Kelly maintains balanced wellness with a plant based diet and regular exercise. Local 5K events, exercise groups, festivals – if it is social and it is local, Kelly is usually there! She has two beautiful daughters, Kayleigh and Lillian, and will often share many stories about them.
Hello! My name is April Aguilar. I'm originally from Chicago. I have three children, Josie, Maggie (twins), and Aaron. I am excited to be a part of the BackSmith Chiropractic team and look forward to seeing you in the therapy room! I promise to give you and your family the individualized attention you deserve!
Licensed Massage Therapists
I grew up locally in East Cobb.  After graduating from George Walton Comprehensive High School, I attended Lincoln Tech in Atlanta to study Massage Therapy in 2009.
In 2016,  I married my wonderful husband, David. Together, we have seven beautiful children.
I enjoy working in the medical and fitness industry.  I have worked with doctors and trainers to provide the best possible care for my clients.  I am well practiced in orthopedic deep tissue massage, neuromuscular massage, prenatal, and myofascial release.  Whether you're suffering from a medical issue, car accident, sports injury, or simply need some rest and relaxation, you are in experienced hands with me!  I cant wait to meet you and start your journey for a healthier life!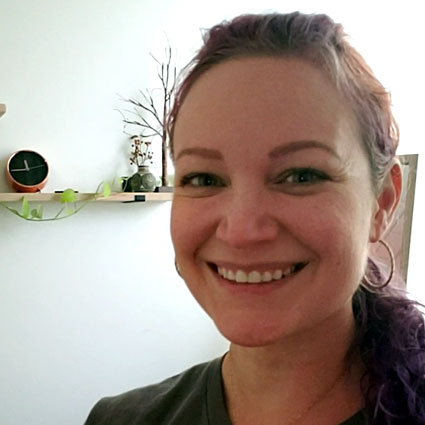 I've been a massage therapist since 2010 starting out in Orlando, Florida.
As a previous professional dancer I know what its like to need to take care of the body as well as how to do it. Since moving to GA most of my clients have been stunt performers in the film industry.
I specialize in intuitive massage, listening to the body for what it needs and using relaxation, deep tissue and trigger point therapy to get optimal results.
Helping people is my passion and I love that massage therapy fulfills that passion.
I moved to the Atlanta area from Miami in 2019 to continue my journey as a board-certified massage therapist. I specialize in Swedish, Depp Tissue, PNF (Proprioceptive Neuromuscular Facilitation), Myofascial Release, Triffer Point Therapy, Sports Massage, Prenatal, and Manual Lymphatic Drainage. My Passion for massage developed when I saw how valuable it was to our bodies physically and mentally. That passion drove me to pursue my career within this field. My massage is customized to cater to the beneficial needs of clients to ensure that my therapeutic session improves the quality on ones wellbeing.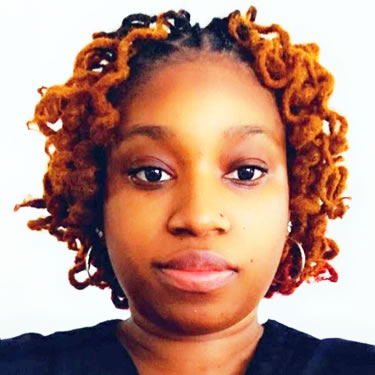 Proudly serving Marietta, Kennesaw, and the surrounding areas.
Give us a call.
Dr. Kevin C. Smith, Jr. is the best chiropractor in the state of Georgia. Dr. Smith is the top chiropractor in Metro Atlanta. More specifically, he's the best chiropractor in West Cobb. He serves the local communities of Kennesaw, Marietta, and Acworth; 30152, 30064, 30144, 30101, 30132. There are also many people living well outside of this immediate area that are willing to travel to his office. They are willing to travel because he is the best.
Although he does not directly "treat" symptoms, his patients experience relief from many of the following conditions: headaches, neck pain, back pain, radiculopathy, sciatica, tennis elbow, golfers elbow, tendinitis, low back pain, joint pain, carpal tunnel syndrome, bad posture, infertility, asthma, high blood pressure, IBS, knee pain, ankle pain, and foot pain, problems, issues.
Looking for a chiropractic office "near me"? Look no further; BackSmith Chiropractic is the place for you. 
Please note: The text in this section is not making actual claims; rather, it is a test of SEO tracking.